Maps
About our GIS viewer
GoreDC Maps is our updated, new-look public mapping application that uses a GIS (Geographic Information System) to access a range of property and land related information in our District.
You can access our online GoreDC Maps from this link.
Disclaimer: The information shown on maps may not be accurate and is only indicative. The Council does not accept responsibility for incomplete or inaccurate information.
GoreDC Maps is easy to navigate and has some extremely useful features that will continue to be developed. With it you can:
Search for property and rates information,
See the latest aerial photography,
Find the location of council-owned water, wastewater and storm water pipes,
See what day your rubbish is collected,
Find the closest council reserve and;
View District Plan information.
Click here for a step-by-step handy user guide created by our team.
If you have any questions about GoreDC Maps, feel free to get in touch with Senior GIS Officer Scott Hewlett at [email protected].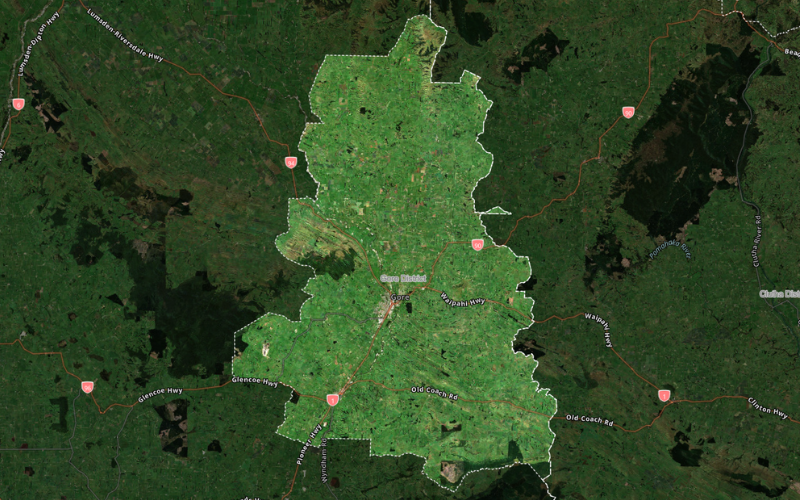 For a variety of reasons, we sometimes needs to close a road. Common instances include road or bridge maintenance, infrastructure maintenance, public events, or during an emergency response or weather event.
A visual map of road closures in the Gore District can be found below.
Road Closures