District Information
The Facts
The Gore District:
was formed in 1989, incorporating the former Gore and Mataura borough councils and part of the former Southland County Council.
has five electoral wards for the 11-member council, plus the mayor who is elected at large.
covers 1,251 km².
has a capital value of over $3.8billion with a strong agricultural-led economy.
has a population of 12,400. Gore is the largest urban area with a population of 7,905. Mataura has a population of 1,629.
The Gore District Council has a total of 6,032 rating units.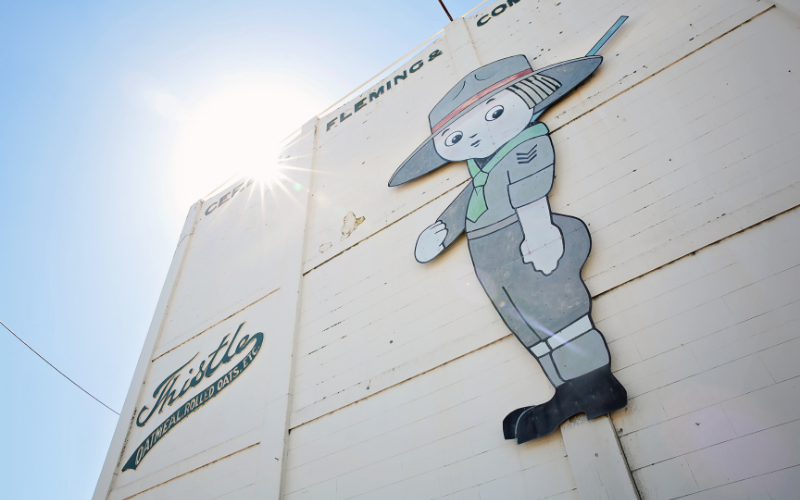 We're World Famous
Gore is:
The World Capital of Brown Trout Fishing - a title earned courtesy of the world class trout fishing in the Mataura River and its tributaries, and the mayfly hatch that lures fly fisherman worldwide.
The New Zealand Capital of Country Music - Tussock Country is New Zealand's biggest country music festival. It features the NZ Gold Guitar Awards, the longest running country music talent quest in the country, the New Zealand Country Music Awards, Freeze Ya Bit Off Busking, the Ute Muster and much more.
Home to Sergeant Dan - back in the day when porridge was on everyone's breakfast menu Creamoata was king. Milled in Gore, Sgt Dan became a marketing icon for creamoata. This iconic figure still looks over the town's Main Street today.
Hokonui Moonshine - the illicit whisky industry of our past is a major tourist attraction today.
Eastern Southland Gallery - with its John Money Collection featuring works from some of our national artistic treasures, the Ralph Hotere permanent display, and steady flow of works my major contemporary artists, it's no surprise some call it the Goreggenheim.
Our Name
Gore was named after New Zealand Governor Thomas Gore-Browne and the settlement was initially established around a ford on the Mataura River.
The District is known to southern Maori as Maruawai - Valley of Water.
Many businesses and organisations in the District also incorporate Hokonui in their name with the Hokonui Hills an important feature of our landscape. Legend has it that the profile of the hills is formed by the taniwha (dragon) Matamata of Kati Mamoe chief Te Rakitauneke.
Our Past
The last intertribal Maori conflict, the discovery of gold and illicit Hokonui moonshine illicit to the District's colourful heritage.
The first Scottish settlers arrived here in 1855 and since then the landscape has been progressively developed from tussock, bush and native wetlands to lush farmland.
The Romney sheep was the backbone of the rural economy for many years. It's importance to the town is marked by a statue in Gore's Main Street.